RAIL TRAIL team spotlight + TEAM FAVORITES FROM THE SPRING 2019 MENU
RAIL TRAIL TEAM MEMBER SPOTLIGHT: JOE cabral!
on the road and on the way to toronto to play in a hockey tournament with the east coast jumbos.
joe has been working with us since *date. joe works in the front of house team and helps us to maintain a tidy dining room! joe is an avid hockey player and we are really proud of his journey this spring to toronto! joe plays on the East coast jumbos hockey team which started in 2007 with five players and has grown to over forty players!
the jumbos hit the road and joe has been wearing his rail trail hat everywhere he goes! way to represent, joe! we love it!
TEAM FAVORITE SPRING MENU ITEMS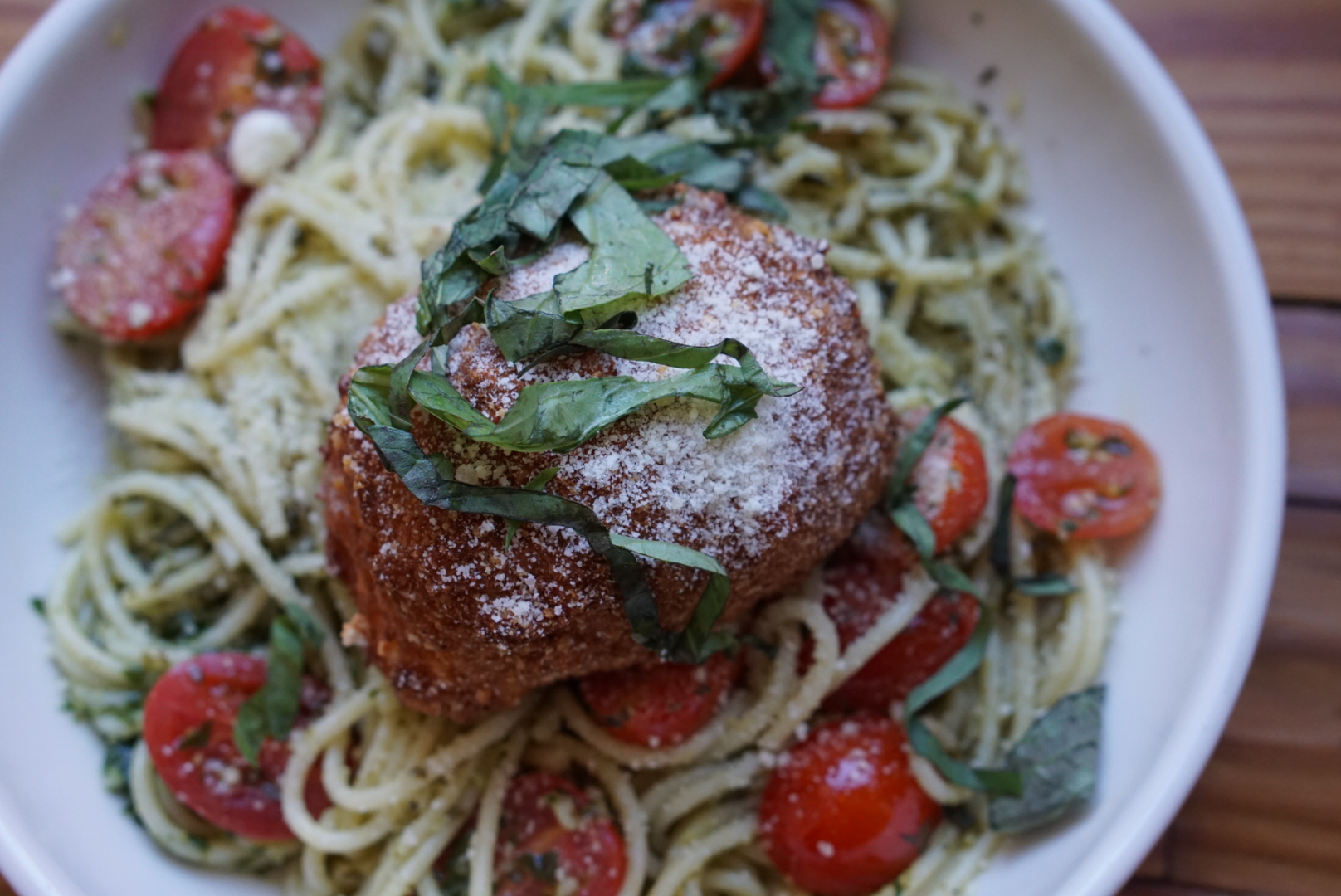 fried burrata, spaghetti, sweet basil pesto, grape tomato, parmesan cheese, basil
spring 2019 new menu is here and we have picked our recent favorites!
we asked our team members veronica, mary + morgan to pick their top three favorites (it was hard to narrow it down to just three)
Lamb meatballs

the star of the day! we thought the dish was bright, fresh, cooling making it the perfect spring dish. the lamb had really nice complimentary warming spice and just the right amount of crunch.

broccoli cheddar breads and spreads

this was actually like soup in your hand. soup to go. it had some seriously comforting flavors.

burrata parm

a flavor that reminded us of home but made with some more unique ingredients. it's a really special dish!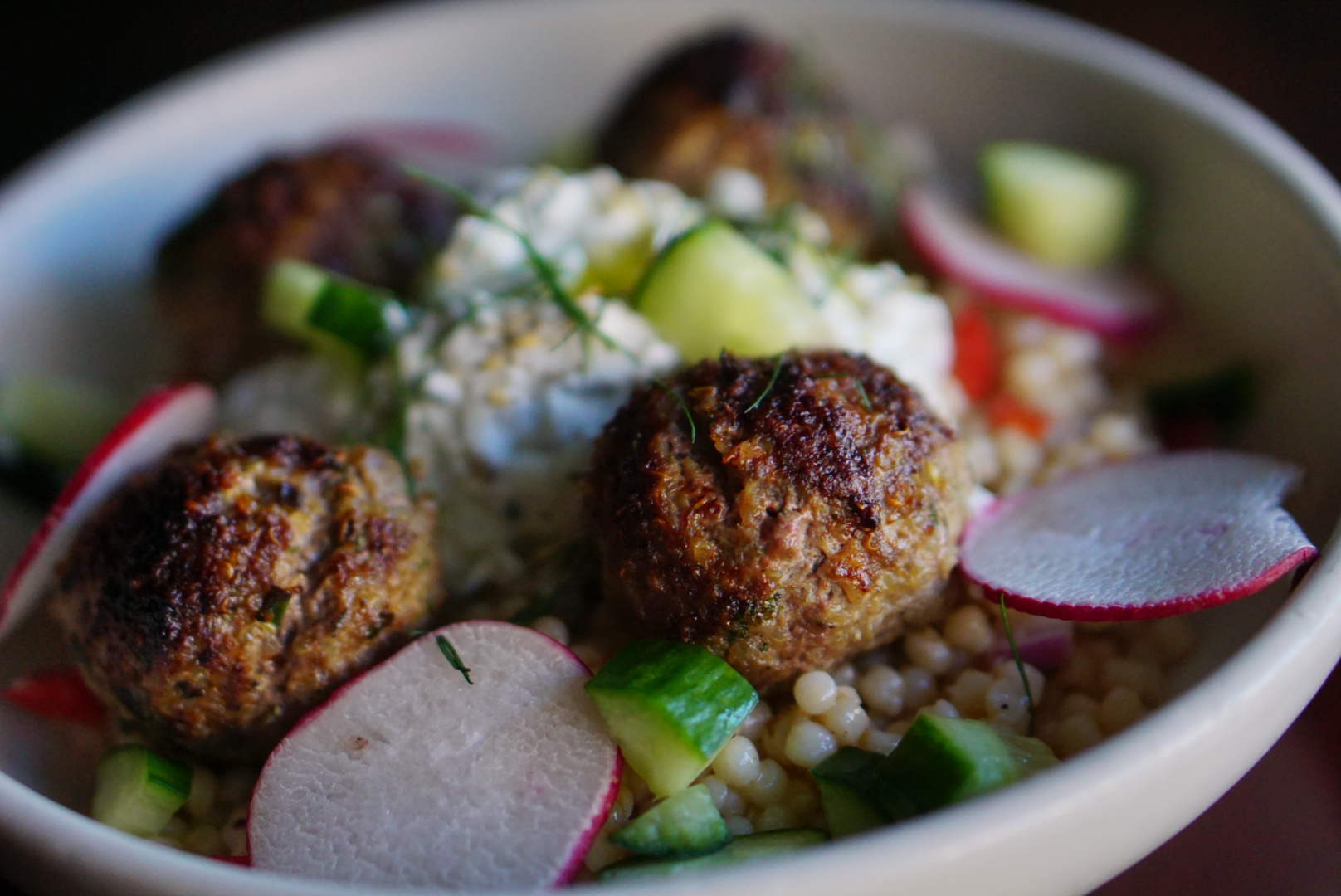 tzatziki, couscous salad, fresh dill
we start creating our menu for you SEVERAL months in advance. our kitchen team develops new menus IN A collaborative WAY AS A RESULT OF ALL THE LEARNINGS WE HAVE ABSORBED THROUGH OPEN BOOK MANAGEMENT. WE INVOLVE OUR WHOLE KITCHEN TEAM AND ENCOURAGE OUR TEAM TO COME UP WITH THEIR OWN UNIQUE RECIPES. researches and tests and develops recipes for several weeks before our training.
did you know that each menu rollout we host an all-hands-on-deck staff training? our team gets together for an interactive training developed each quarter by our leadership team. we start off by watching demonstrations of each of the cocktail builds. our experts behind the bar talk about their inspiration behind each cocktail. each one of our bartenders helps to collaboratively come up with a cocktail for the new menu!
then we move into tasting all of the new menu items. we learn a lot about the creative process in coming up with dishes at rail trail. we learn about different seasoning elements (like how vinegar can really punch up a pesto sauce!) and learn about allergens and ways to order a dish so that we can accomodate our guests.
for a look at our full rail trail flatbread menu click here.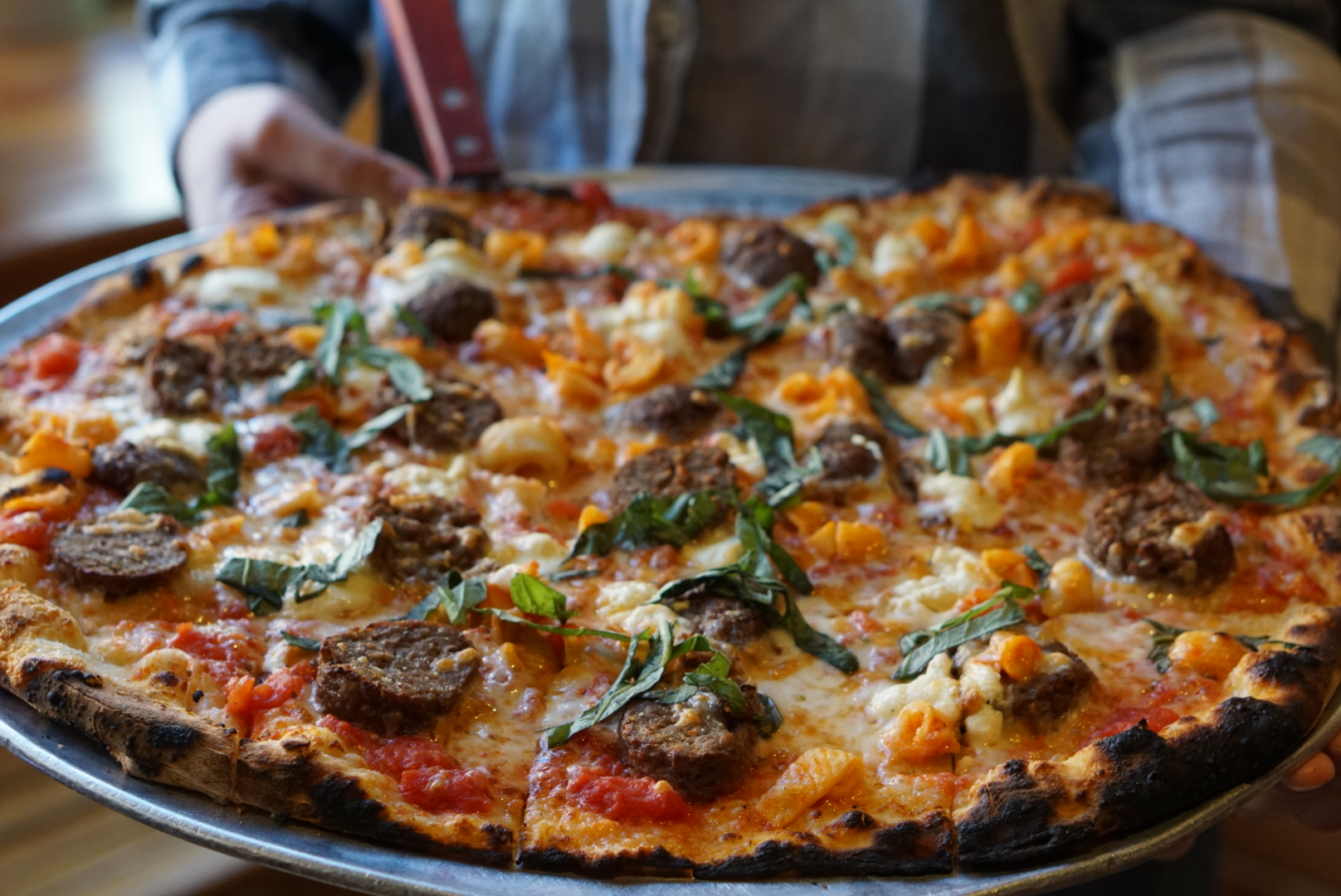 impossible meatball flatbread
tomato base, impossible meatball, ditalini pasta, cheese blend, tofu ricotta, garlic parmesan, basil (contains gluten, can not be made gluten free)